Reviews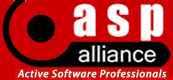 "I am a fan of simple tools which work well and save me a lot of time. Two of my "new best friends" are Logica2's sister programs dtsdoc, which documents SQL Server DTS packages, and dbdesc, which documents SQL Server schemas. The documentation is complete and generated quickly, and both programs have found a lasting place in my SQL Server toolkit."
"Both programs are simple to use and generate output quickly. I have used both to communicate database documentation to other developers and consultants, and have been pleased with the ease and output. If your job includes creating and maintaining database documentation, these two programs deserve a look to see if they belong in your toolbox."
Richard Dudley
ASP Alliance
Active Software Proffesionals

"dbdesc provides an inexpensive way to document the structure of your SQL Server (2000 or 2005), Access, or Firebird databases."
"dbdesc is quite fast at extracting the essential information from SQL Server databases (the only type I tested with) and its presentation of the information is clean and easy to follow. But there's more here than just a documentation utility to run from the user interface: the GUI is a wrapper around a command-line version with an interface that gives you access to all of the dbdesc options. This means that you can automate all of dbdesc's operations in a lights-out fashion if you need to."
Mike Gunderloy
Larkware News
Testimonials

The products sold themselves. Your trial offer made this a no-brainer. You converted us in less than a day to a sale. We're already recommending it to our clients.
Hugo Toledo
Principal
Chateaux Software

Besides being a wonderful tool for developers to get on top of and manage database development, dbdesc has the capability of easily documenting information for use by researchers who are moving away from spreadsheets and into intelligently managed database systems.
It's commonly known that for large projects, spreadsheets provide less than optimum service in growth, accuracy and management of data. dbdesc helps database developers working with researchers manage descriptive metadata in terms that the they understand and can both access. Because of this, data is much more accurately maintained, documented, accessed and applied to sophisticated statistical analyses.
Accurately documenting our database for researchers had always been a difficult until we discovered dbdesc!
Stu Alderman
University of Nevada, Reno


First let me tell you that I have been looking at different database documenting software packages over a couple of months with little success in finding the perfect blend of functionality and low cost. I?m not sure how dbdesc escaped my searches until now, but I am very glad to have found it. I am in the initial stages of using the product and I am very pleased with it so far, especially with the ability to update extended properties. You have a very nice product on your hands!
Sheila LaRoche
www.neps.com

I'd have to say one of the best things about this product (beside the documentation generation) is the ability to easily and succinctly put in the description of the fields from an easy to use form."
Michael Johnson, Principal
Management Systems Consulting LLC
www.mgmtsysconsult.com

DBDESC is absolutely fantastic. I went through about half a dozen alternatives before I found your version and it was the only one that did what we needed to get done. The extended properties extraction was the feature that gave this software the edge in my opinion. Absolutely fantastic implementation, fast, powerful and user friendly. I have no reservations in recommending it to anyone who needs to document a SQL Server 05 database."
Dennis Apelt
Intelligent Document Solutions
www.docsolutions.com.au

Seriously, I think that dbdesc is the best tool for documenting our databases. Thanks for making it even better."
Tom Pester
.NET Developer, Orbit One
www.orbitone.com

My database has 500+ tables and 3000+ stored procedures. dbDesc was super fast and provided amazing instant documentation. It's phenomenal."
Casey Ryan
LocalLaunch!
www.locallaunch.com

Thanks for the LIGHTNING FAST SUPPORT!"
John F. Tamburo
HotIdeas Marketing Solutions LLC

Thanks for the cool product. I've incorporated dbdesc into a script that generates nightly PDFs documenting my databases and posting them to an intranet web site, and checking them into CVS to track version changes. Working great!"
Larry Silverman
Chief Technology Officer TrackAbout, Inc.
www.trackabout.com

I continue to appreciate your design of generating xml source files for the documentation, thereby separating data from display and allowing user control of the display. Even though I haven't needed it yet, knowing that I can modify the XSL files as required provides much needed comfort as I forge ahead on my current database conversion project."
Thomas J. Theimer
The Technology Partnership
www.thetechpart.com

I have only scratched the surface on what your product can do, but it is well worth the money."
Mark Moss


So yesterday I sat down with a technical writer and started the process of documenting the whole database. With your tool we got it done in about two hours, and we and given ourselves four hours to do it. It was awesome."
Daryl Butcher
www.raeware.com